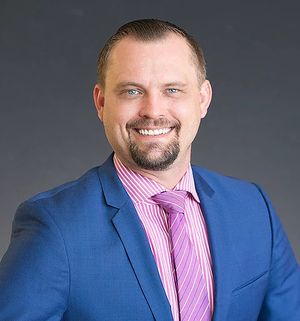 W. Matthew Kowtko, Esq.
Owner/ Managing Attorney
Matthew is the owner and managing attorney at the Kowtko Law Group, P.A. Matt's approach to the practice of law combines pragmatism, innovation, dependability, dedication, and tenacity. He's a persuasive and successful trial lawyer, as well as an assertive and decisive negotiator. Clients describe him as compassionate, knowledgeable, professional, responsive, and a bull in the courtroom with his keen ability to think clearly and rapidly under pressure. Matthew is a Georgia native and has been helping Sarasota families through some of the most difficult times of their lives since 2014. Legal issues often devolve and quickly become emotionally draining, consuming a person's time, energy, and financial resources. Being a family man himself helps Matt empathize with the stress and the emotional toll that comes with dealing with the important and sensitive issues involved in family and criminal law matters. This makes it easy for him to be a good listener, compassionate, patient, and understand his client's needs. From the moment you meet Matt, he will educate you in the process of your family or criminal law case, and the Kowtko Law Group team will start working immediately to build an individualized approach and case strategy tailored to your unique situation to defend and protect your rights.
Education
Barry University School of Law
Juris Doctor, Top 33%
Phi Alpha Delta Law Fraternity Member
Georgia State University
Bachelor of Arts in Business Administration & Business Economics
Honors
Top 33% of my graduating Law School Class
Three "Book Awards" for the highest grades:
Business Organization
Corporate Taxation
Contracts Drafting
Bar Admissions
Florida Bar
Middle District of Florida Court
Civic Organizations & Activities
Legal Aid of Manasota Volunteer Attorney
Women's Resource Center of Sarasota
Manatee Women's Resource Center
Sarasota Pregnancy Center
VITA Income Tax Preparation
President of Young Americans for Liberty