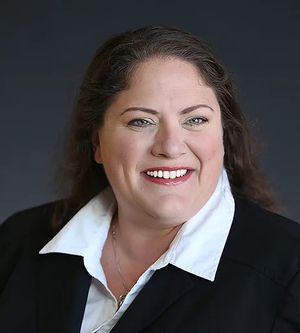 Te'ya T. O'Bannon, Esq.
Senior Associate Attorney
A native of Minnesota, Ms. O'Bannon graduated from Iowa State University in 2003 with a Bachelor's Degrees in Political Science and Liberal Studies. She attended law school at Creighton University in Omaha, Nebraska, earning her Juris Doctorate in 2009.
Beginning in November of 2009, Ms. O'Bannon established her own practice in Council Bluffs, Iowa — just across the river from Omaha. For nine years, O'Bannon Law served clients in SW Iowa and Eastern Nebraska, assisting them with family law, juvenile law, and criminal defense matters. Ms. O'Bannon closed her practice in October 2018 to relocate to Parrish, Florida.
Ms. O'Bannon continues to serve her clients in the areas of family and juvenile law. She is passionate about assisting her clients while they navigate their families through the legal system. She knows how hard legal matters can be, and she works to help them find their "new normal." Families come in all shapes and sizes, and it is Ms. O'Bannon's focus to ensure that families endure through what can be troubling times.
"I am a momma before most everything else, and I am blessed to be able to say so. A parent's access to their children is a focus for me in nearly every family law and dependency matter. Every child has the right to love their parents and should be allowed to do so without reservation."
Outside of the office, Ms. O'Bannon enjoys time with her two children and husband. She is a zealous football fan and proud Disney and Star Wars nerd.
Professional Affiliations:
Florida Bar Association

Iowa Bar Association

Nebraska Bar Association

National Association of Counsel for Children
Certifications
National Association of Counsel for Children: Certified Child Welfare Law Specialist