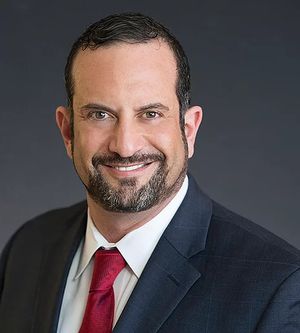 Jay R. Seigel, Esq.
Of Counsel Attorney
Jay offers clients the experience needed to represent them effectively in a variety of different practice areas. Some of these include Florida family law matters like wills and trusts, real estate law, contractual disputes, debt collection, and various other civil litigation matters. Jay takes pride in providing personal attention to each and every client, and he will be the attorney working directly with them on their case. Clients will also receive his direct phone line and/or his personal cell phone for communication throughout the legal process.
Jay offers hands-on and in-depth knowledge with a proven track record. Jay earned his Bachelor of Arts (BA, Magna Cum Laude, 1993) from Arizona State University and earned his law degree (J.D. 1998) from the Northwestern School of Law (Lewis & Clark College) in Portland, OR, where he also earned the "Outstanding Oral Advocacy in Law" award.
Since relocating to Florida in 2002, Jay has been active in the residential real estate market, with a particular focus in foreclosures beginning in 2008 with the "crash" of the world economy. In 2009, Jay became a licensed Florida attorney and worked for a large, multi-state law firm through 2016. In 2016 the Law Office of Jay R. Seigel, P.A. and Seigel Realty Advisors, LLC was established. Jay's wife, Hillary, is the office manager and legal assistant here (and the "brains behind the whole operation"). Most recently, the Law Office of Jay R. Seigel, P.A. moved to the same address as the Kowtko Law Group, P.A., where Jay R. Seigel, Esquire is of counsel.